daxlucas If you ask me, this all started in 2011 (see article). Very bad move. — Bidding for MRT-LRT contract canceledshar.es/1ncn4kQ
@charlesatan @xanderKhan pwede. :)) bonus: the routes expand automatically in times of flooding or typhoon.
@xanderKhan I'd totes love more/better bike lanes, but I think that involves fixing road infra itself too. not holding breath for that #sigh
@charlesatan fair point; what I meant wasn't either that should be first, but rather should be hand-in-hand. (concerted effort na sabay)
@charlesatan on that note, I'd love more major metro areas established outside (but near-ish) MM. besides infra, need to lessen population.
@charlesatan yup, agreed. that's why I said we can keep dreaming (for now, at least?)
charlesatan @_phi need to establish infrastructure; unfortunately requires political and social capital (in addition to financial capital).
I guess I can keep dreaming of an extensive, reliable, + timely Metro-Manila-wide underground subway system. One day. (hopefully not never?)
So when are we going to properly revamp our public transport infra, instead of all the bandaid and duct tape we continue to slap on? :(
PopiSunga Inconvenience?? A 5-minute delay is an inconvenience. This is a DERAILED TRAIN. RT @dotcmrt_3 We apologize for the inconvenience TY.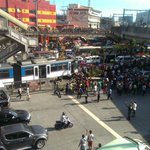 yumolecule SHIT SAW IT LIVE SCARY AS FUCK PEOPLE WERE FALLING OUT OF THE MRT pic.twitter.com/FGKfzE7AEN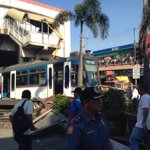 ryandgreat southbound mrt train slams at edsa taft avenue station pic.twitter.com/WHjeTajfHR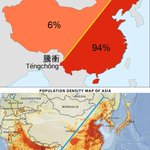 Amazing_Maps 94% of the Chinese population lives east of this line.

Source: en.wikipedia.org/wiki/Heihe%E2%…
- pic.twitter.com/06ygSDWFLT