@innaatan and let me know if you need help with web things! consult lang. (:
@innaatan chin up! You're almost there :D konti na lang.
@innaatan the journey is just as important as the destination :)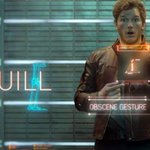 comicsalliance ComicsAlliance's #GuardiansOfTheGalaxy Review: A Star (Lord) Is Born bit.ly/1pw8Xxr pic.twitter.com/jl3uv4I1JW
also PLDT please get techs who understand "the sync rate is less than attainable rate in the modem's diagnostics despite good dB readings"
GDI PLDT support, please don't give me this automated recording BS. -_-; it's a little insulting to your customers with a clue.