No one to lean on or trust, now.
But still, we push forward—
NASA validates "impossible" space drive —wired.co.uk/news/archive/2…f from electricity directly to thrust. law of conservation of momentum? eh.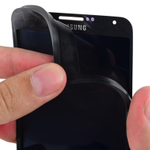 verge Oculus Rift DK2 literally uses the front of a Galaxy Note 3 as its screen theverge.com/e/5720630 pic.twitter.com/caN2r5PaPV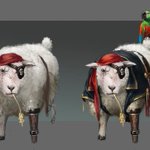 JagexSayln A little while ago we asked a Concept Artist to concept a Pirate Ship. There was a slight miscommunication… pic.twitter.com/lphMcz4kuZ
PSA from Stephan Sagmeister: "No, f—head, you are not a storyteller." juxtapoz.com/design/no-fuck…1 — yet another word thrown around, nowadays.
…that said, I'm pretty tired/worn out. 6a#nosleepep. But after getting that heaviness off my chest, seeing the sun feels like a fresh start.
So lucky to have wonderful friends who'll work through personal problems with you. Over drinks at the office. Until six in the morning. #zzz
Also, Guardians of the Galaxy is basically My Little Pony, I guess. "Friendship is Magic", and all that.
Movie night with startup friends! Guardians of the Galaxy was awesome. Didn't expect that at all.