@eibhrum @sakayph yup, initial implementation pa lang. just pushed this afternoon. :) we'll do our own short URLs shortly, haha.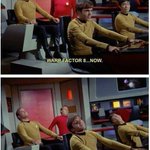 GeorgeTakei Special effects, in the 1960s. pic.twitter.com/y9ZLjlqgbM
Man, I've got these weird forward-nostalgia feels. Wanna get Pokémon X/Y, and a 3DS to play on. (That said, I don't know Pokémon past Gen 2)
Don't forget: you're not just building, designing, or creating for yourself. Remember to think of your users / readers / players.